Send me alerts every days
Location: 
Spartanburg, NC, US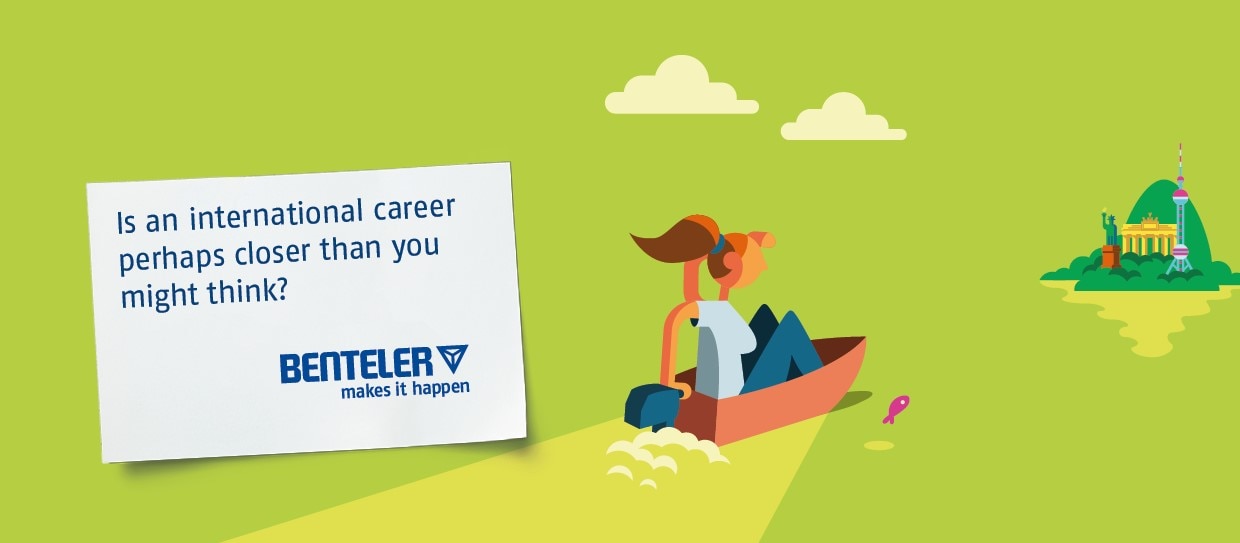 Supply Chain Manager 
Location: A 0452 Spartanburg 
Division: BENTELER Automotive 
Working Area: Supply Chain Management 
Employment Type: Professional 
Contract Type: Permanent/Full-time 
Weekly Working Hours: 40.00 
Required Languages: English (US) 
Requisition ID: 99 
At BENTELER, we make it possible. From promoting individual talents to international career prospects, or from generous opportunities for designing your career to personal development opportunities—at BENTELER, we always have answers to your questions about the future, based entirely on your personal needs. Diverse options that makes sure you can be anything and everything. Or, as we like to put it: BENTELER makes it happen!
Provides input for plant strategy, develops the SC plant strategy according to higher- level strategies 
Matches the plant Supply Chain road map to the regional Supply Chain strategy 
Implements the SC plant organization structure according to global / regional standards 
Implements and maintains global and regional standards and processes  
ViFlow processes, global / regional guidelines, provides input for work instructions plant according the global / regional standards .. 
Provides input to higher lever processes in case of mismatches or optimization 
Conducts SC process audits and SC self checks on shop floor level and advises local SC staff on improvement opportunities  
Ensure the all norm requirements like IATF / TS sustainable implemented 
Ensures compliance with global standard systems 
Derives SC plant targets from the higher level (global / regional) target and defines additional Supply Chain targets for the plant and ensures their achievement and initiates countermeasures 
Monitors KPIs 
Ensures that regional / global operational targets and KPIs are achieved and updated in time and initiates countermeasures in case of deviations from the target 
Introduces sustainable SC processes into Process "Make & Deliver" (if required also SC planning into Process "Develop & Launch") 
Avoids material- and container shortages and manages bottle necks in Supply Chains 
Reduces daily business SC costs and ensures a high delivery performance to all customers 
Ensures high customer satisfaction (all customers A rated on Logistics evaluation) 
Optimizes and manages the stocks of stored material; ensures physical stock compliance with SAP postings and values 
Ensures inventory accuracy  
Avoids special freights and ensure the achievement of the transportation budget 
Introduces sales an operations planning, production scheduling, capacity planning to the plant 
Ensures compliance with global/regional standard processes and regulations 
Implements and ensures that customer requirements are met  
Ensures the implementation of the capacity planning tool in the plant  
Ensures the high quality of SC master data and that all interfaces are met; monitors the quality of SC master data and initiates countermeasures  
Optimizes SC processes and working capital according to BOSLE principles; increases delivery services 
Acts as contact person for customers, suppliers and service providers, transport forwarder on plant level 
Ensures proper securing of loads  
Promotes a respectful work environment and recruits, develops and retains (functionally and disciplinarily reporting) human resources to maintain a qualified, motivated and productive workforce. Leads by example and lives up to Benteler's mission, values and global leadership principles. Uses standard HR tools e.g. the appraisal process to provide regular feedback and agree upon tasks and goals with respective employees
Your contact
Your new employer
The BENTELER Group always has the answer. That's because in each of our divisions and at every one of our sites, you can benefit from the size and diversity of an international corporation with around 30,000 colleagues in 40 countries.
As with BENTELER Business Services GmbH. Here, we group our expertise in central areas such as purchasing, IT, law, insurance, taxes and human resources. With our expert knowledge, we provide an optimal infrastructure and top services. With vision and perspective, we allow you to be, and become, everything you need to be. Or as we like to say: BENTELER makes it happen!